Why have one new C award umpire when you can have four?!
Shannon Hibbert, Samantha McMullen, Lydia Jordan and Thea Carter have done themselves and Raychem proud by passing their C award for umpiring.
As we all know, we wouldn't be able to play the game we love without umpires (even if we very very very occasionally have a little moan about them!) so it is a big thank you from everyone at the club for all their hard work. Everyone at Raychem Netball Club is really proud of the four umpires for their achievement.
The C award umpire course is a big commitment and our four club members have had to balance this alongside education, part time jobs, playing netball and of course trying to have a social life!
To gain their C award, umpires need to:
Complete the 'Into Officiating Award'
2 x 1.5 hour virtual training sessions
30 minute written assessment
Practice umpiring netball
Pass a practical assessment
"As with many things, Covid-19 delayed their umpiring journey, but as soon as they were able to get back on court the girls were there, whistles at the ready."
Samantha Parker, Umpire Development Secretary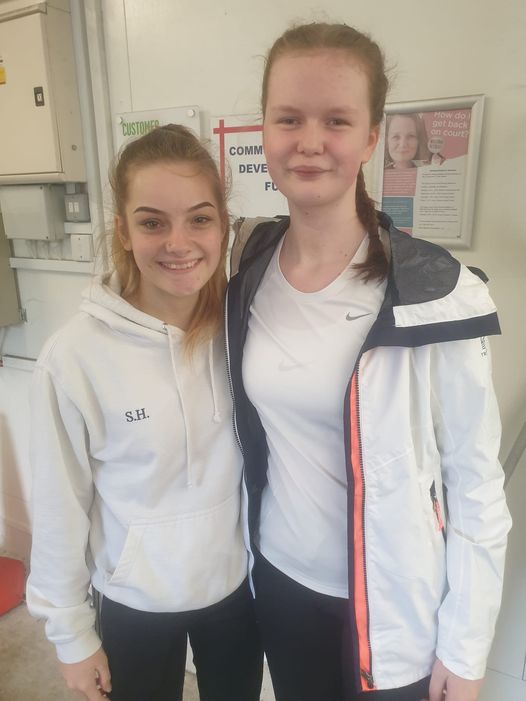 Raychem has a long and rich history of supporting and developing umpires.  The current crop of superstars have had support from our Team White Umpire Mentors and Umpire Development Secretary, Samantha Parker who has said,
"I'm hugely proud of their efforts and resilience to get to this point. The girls are a pleasure to work with and do everything with a smile."
This is a good chance to say to our other amazing Raychem Team White umpires (maybe those who wouldn't require me to get parent/guardian permission to include a photo of them 😉), a BIG THANK YOU! We definitely do not say it enough, but you are all superstars! ❤️❤️❤️❤️
For more information on umpiring the England Netball website is a good place to start.
The club are lucky to have brilliant volunteers who work behind the scenes to keep the club running. A variety of skills are needed to run a large netball club, but the time commmittment for volunteers depending on the role. If you are a club member, or parent/guardian and would like to help out in some way, please do get in touch with Mo or a member of the committee!